Meet the team
Our staff are predominately all landowners and understand the struggles and shortage of suitable finance to develop the land. We operate in a space that traditional financial institutions ignore and where we believe the greatest need is.
We are, in every sense, truly independent. We are able to be bold about the kaupapa, fierce in our determination and exercise a level of passion for this kaupapa that is unapologetic in its support for Māori and all landowners.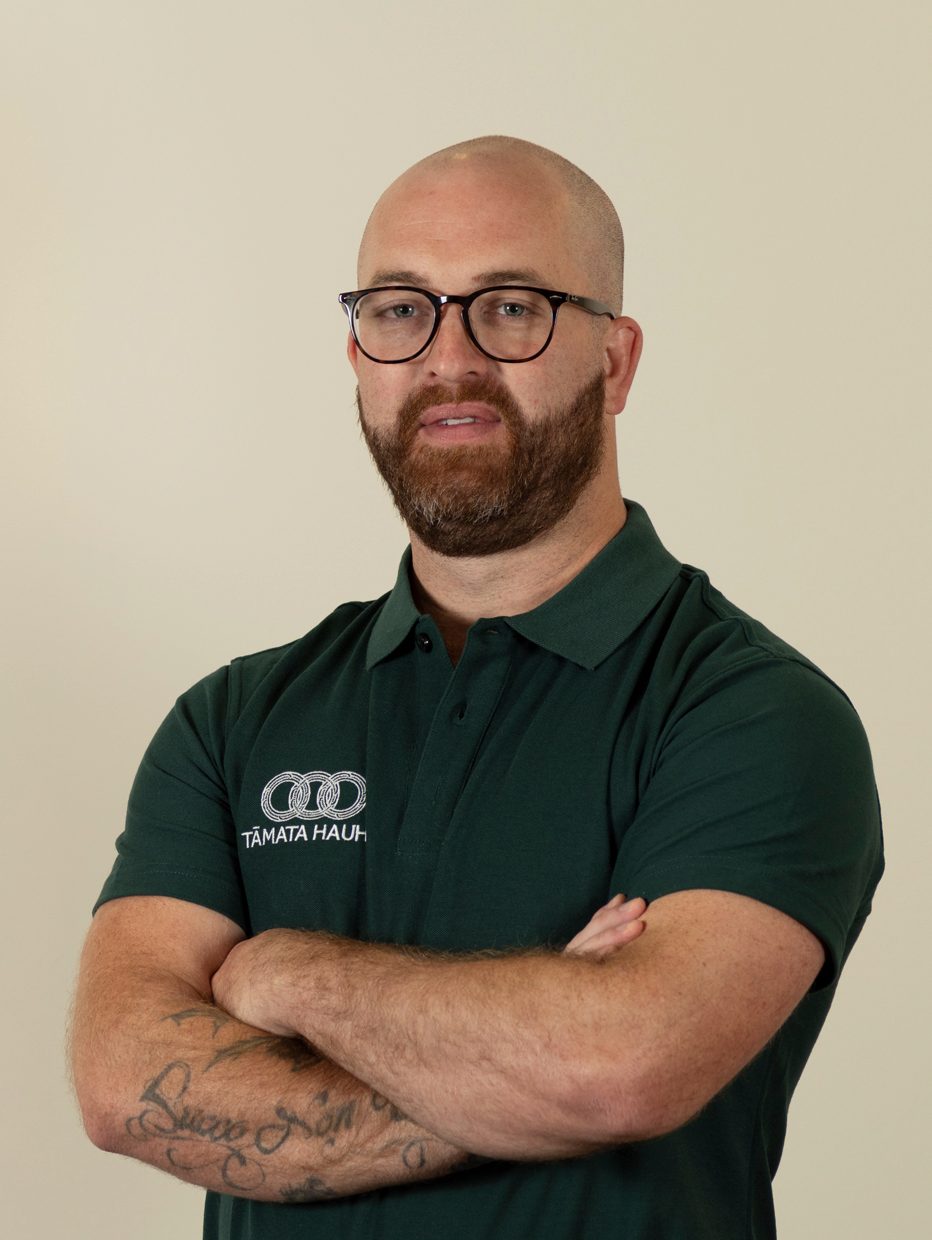 Blair Jamieson
KAIWHAKAHAERE MATUA – CEO | CO-FOUNDER
Within our whānau of Tāmata Hauhā we have experienced 'whenua advisers' who are Māori landowners and know the frustrations of applying for Government funding, or the challenges of raising capital for upfront investment required to bring Māori land into production. Hailing from Ōrewa with Te Rarawa and Ngā Puhi decent, Blair brings a diverse range of experiences and outlooks from the primary sector, with an absolute passion for diversifying land-use. Blair has been able to bring his hard-earned experiences to the establishment of Tāmata Hauhā. His background in water quality, land management and years spent alongside Māori landowners has given him a valuable understanding of the opportunities the whenua affords. These experiences have confidently established his outlook and determination to support whānau finding investment that lead to prosperity. Blair holds qualifications in commerce, aquaculture, operations and logistics.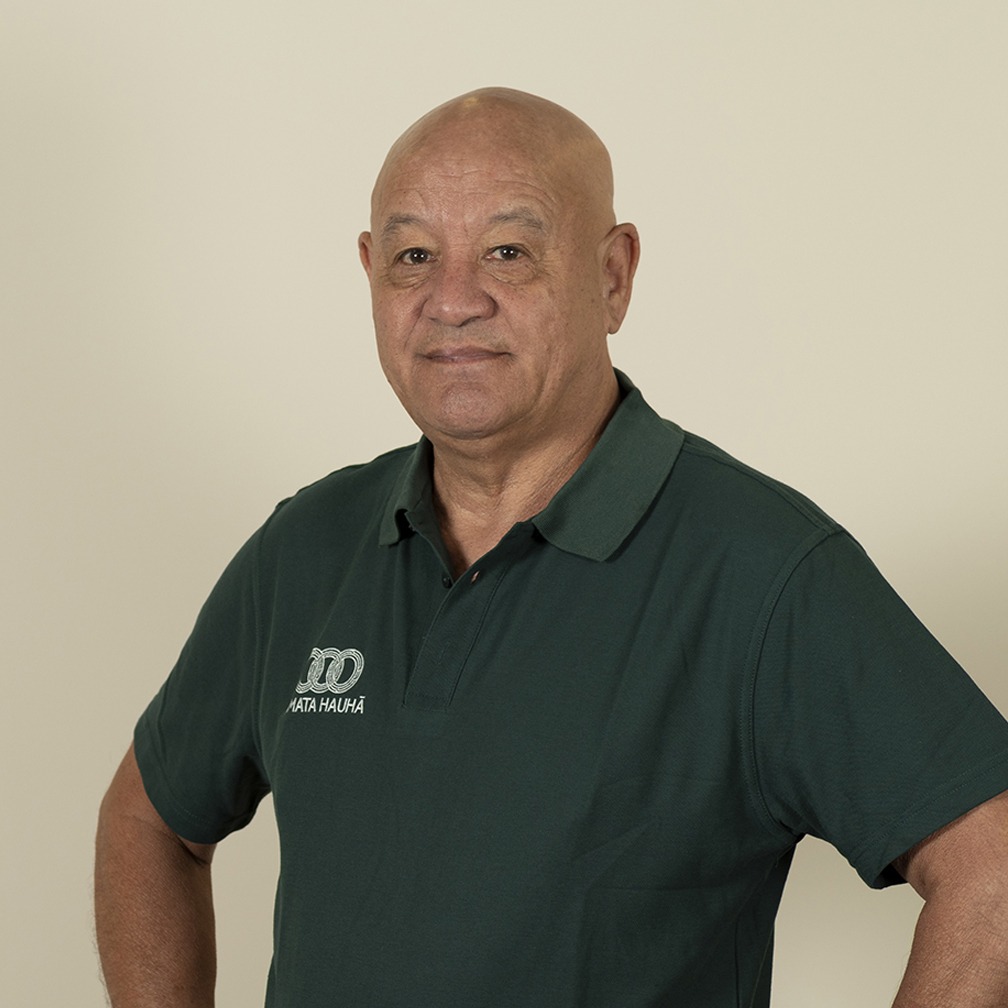 Lance Iwikau
TUMUAKI HANGARAU – CHIEF TECHNICAL ADVISOR | CO-FOUNDER
Lance brings decades of experience providing primary sector advice including funding and agricultural investment support to Māori agribusiness entities. Lance brings to Tāmata Hauhā specific knowledge and expertise in the Emissions Trading Scheme regulatory compliance concerning pre 1990 and post 1989 forests. As a former Manawatū Dairy Farmer and MPI Māori Agribusiness Advisor & Forestry Auditor, Lance has brought a wide range of practical skills and thinking to Tāmata Hauhā. His experience working with the primary sector and years spent with Māori landowners has given Lance a genuine and very real understanding of the opportunities as well as issues surrounding Māori land. Lances' passion for the carbon opportunity stems from our kaupapa, and the desire to see Māori positioned to buy back the whenua which was lost.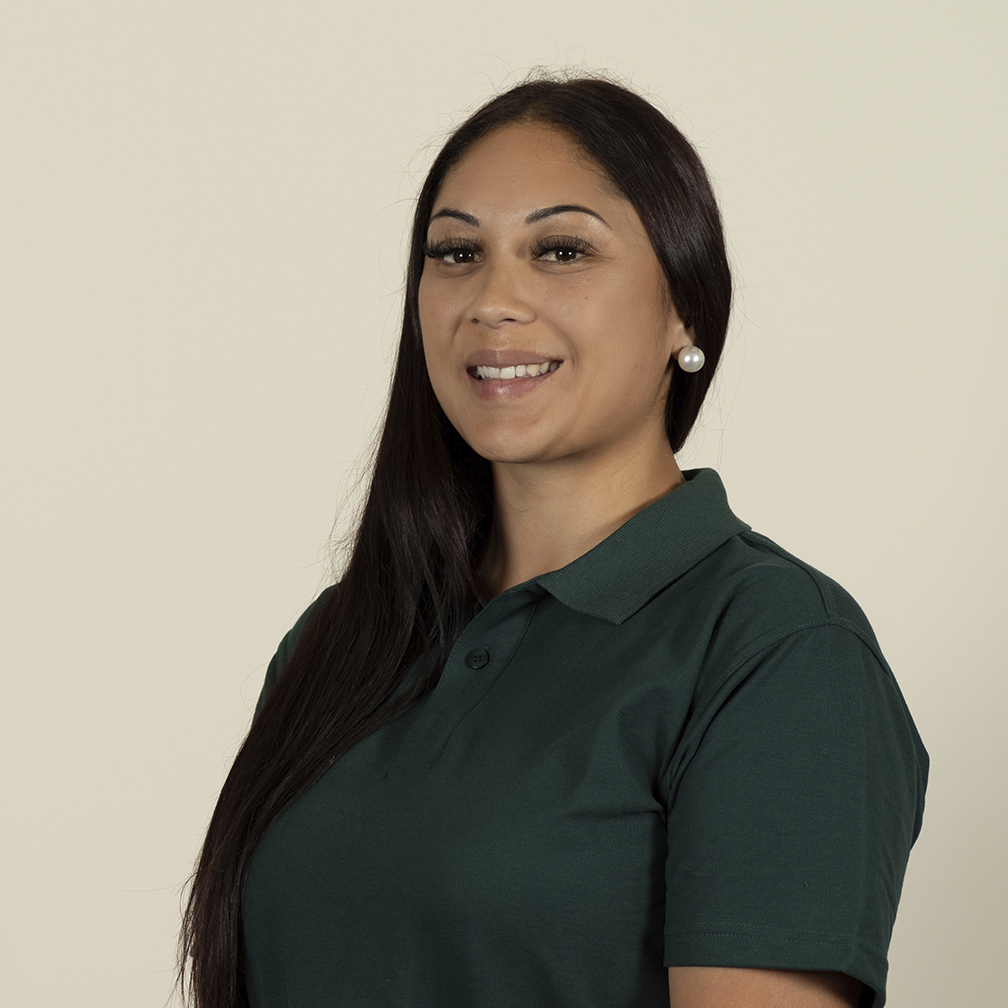 Ataria Herekiuha
KAIWHAKAHAERE TAITUARĀ – EXECUTIVE ASSISTANT
Ataria has experience in organisation skills with a great passion to help educate and create better brighter futures for our people. She has skills as a Management Assistant, previously supporting the Midwifery Director and Child Development Manager for Te Whatu Ora Whanganui. Ataria also has a background as a Community Event Organiser with Te Ora Hou Whanganui supporting and growing the community to thrive.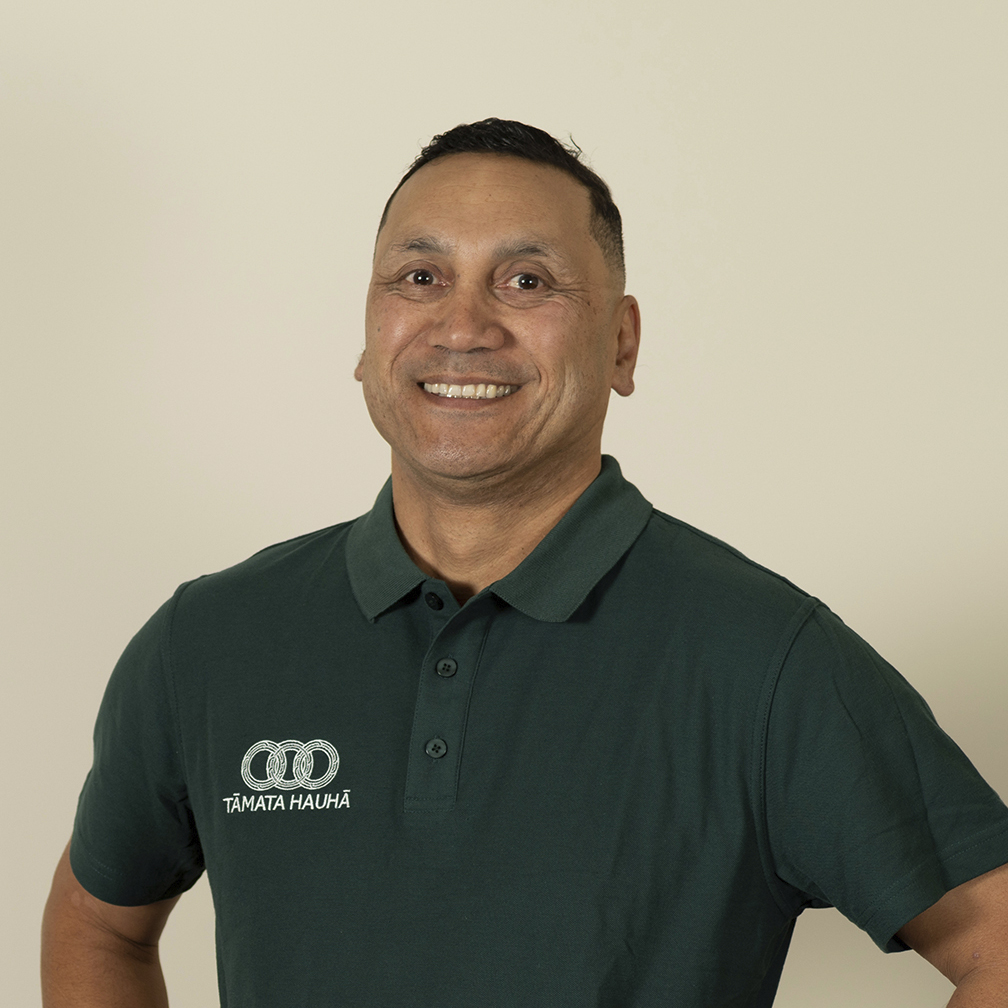 Robin Paratene
POU WHAKAHAERE PŪNGAO KŌMARU – GROUP MANAGER SOLAR & ENERGY
With over two decades of Māori land administration and governance experience, Robin has worked in both private and public sectors specialising in Māori land advisory and agricultural investment services, project management, innovation, and engagement with Māori landowners to increase regional economic development.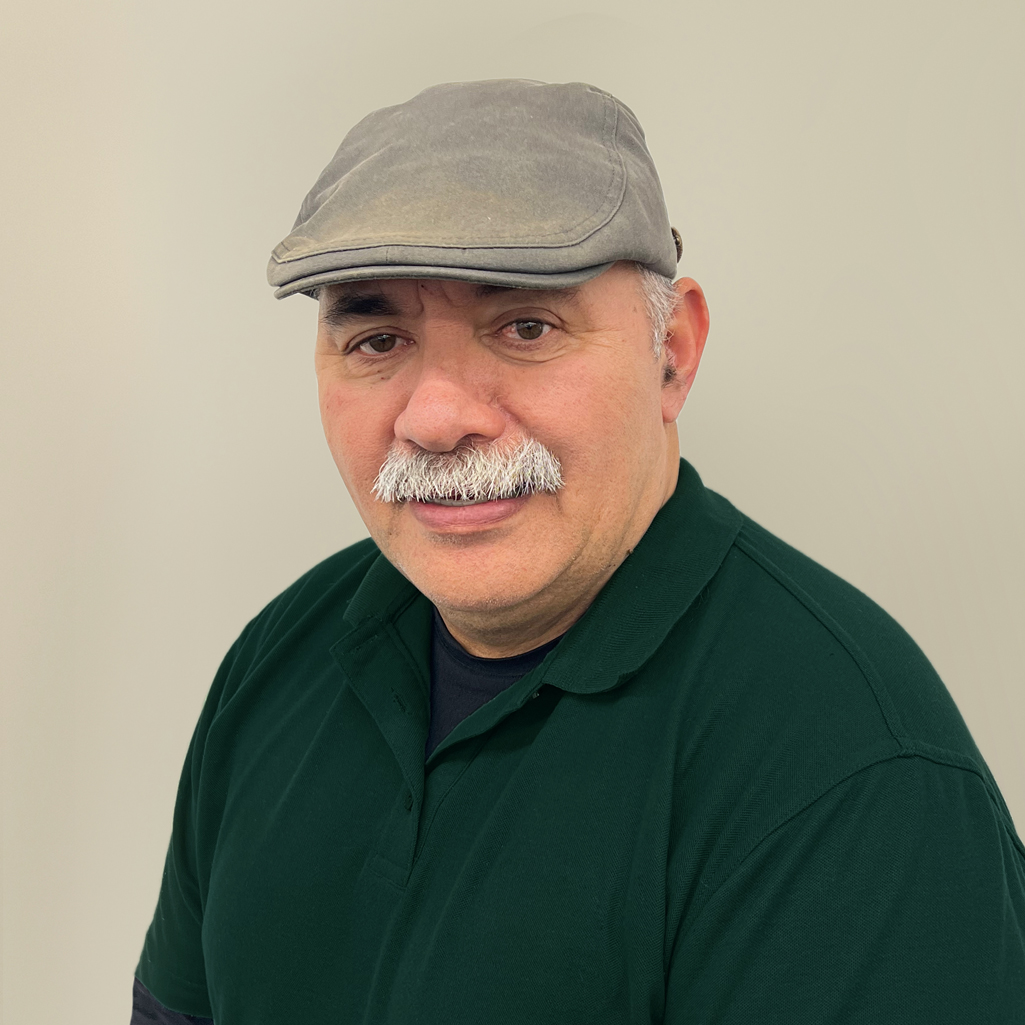 Kani Edwards
POU WHAKAHAERE WHENUA – GROUP MANAGER WHENUA ADVISORY
Kani has over 25 years working with Māori entities and whenua trusts. Kani brings a wealth of experience in best land use management for whenua Māori, focusing on regional economic growth for Māori in the primary and forestry sector. Kani spent 7 years with Crown Forestry Rental Trust immersed in treaty settlement negotiations with iwi. Kani has spent 9 years as Chairman of Te Rūnanga ō Ngāti Manawa Trust and has a passion in working with Māori.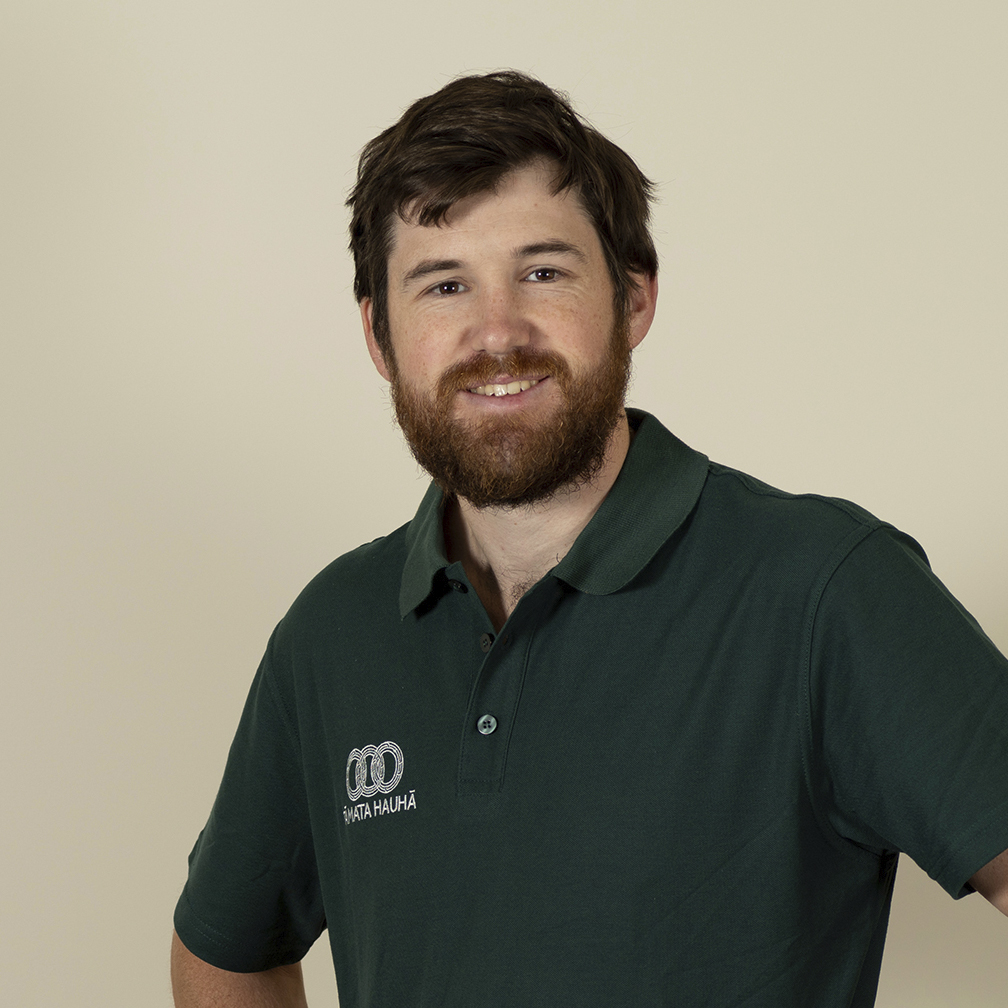 George Forster
POU WHAKAHAERE NGĀHEREHERE – GROUP MANAGER FORESTRY
George has experience working in District and Territorial Authorities specialising in areas of district planning, environmental policy, GIS mapping and geospatial design. He leads all our GIS programming, location data mapping and analysis of all afforestation fields required for full registration and precision forestry management programmes.
John Hainsworth
KAIWHAKAHAERE WHAKAORA WHENUA – REMEDIATION MANAGER
John is a key team member with over 30 years' experience in the infrastructure, timber and forestry industries. He is a skilled landscape excavator and experienced heavy machine operator, a patient and respected field manager who leads and trains our young operators with pleasing results. John oversees all mechanical, engineering and field operation logistics required to ensure efficient and safe field operations. John is a key part of our operation and is very highly respected amongst his peers.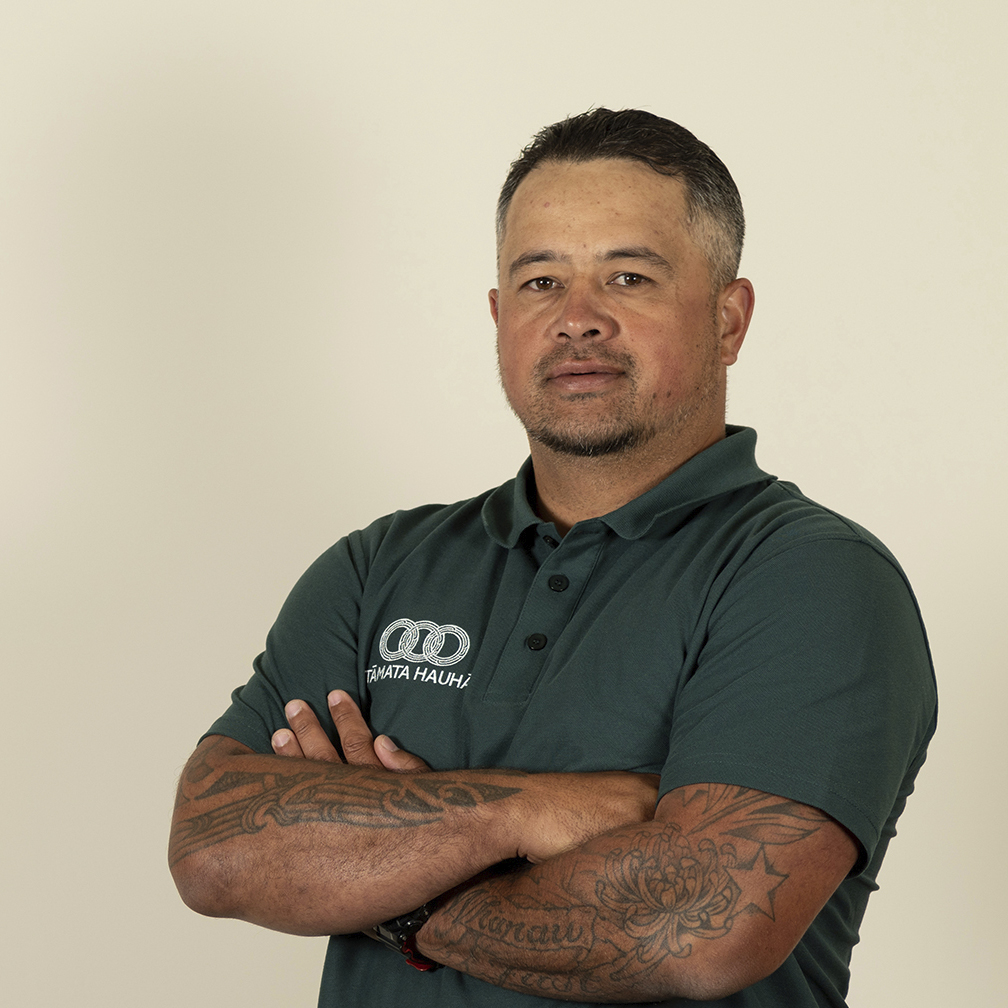 Haki Herewini
KAIWHAKAHAERE NGĀHEREHERE – PLANTING & SILVICULTURE MANAGER
Haki has 22 years' experience working in the forestry industry and has a strong background in silviculture such as planting, pruning and thinning. Over the many years Haki has led planting and thinning operations while supervising other staff.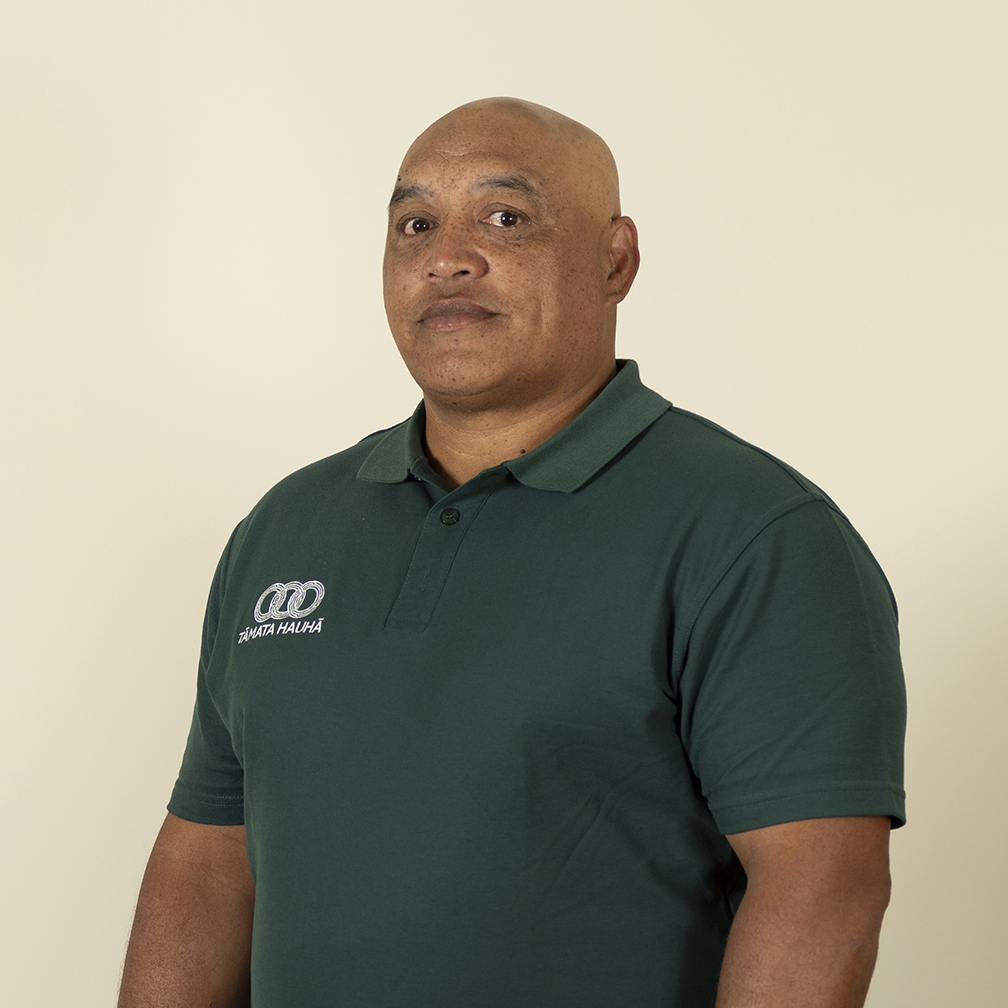 Raymond-Lee Mason (Razor)
KAIWHAKAHAERE NGĀHEREHERE KOUNGA – FORESTRY QUALITY & PLANNING MANAGER
Raymond has a long history of working in the Forestry industry. Razor has ten years of experience in silviculture. Furthermore, Razor has a background of ten years in agriculture including work on dairy, sheep and cattle farms. Razor brings a broad set of skills.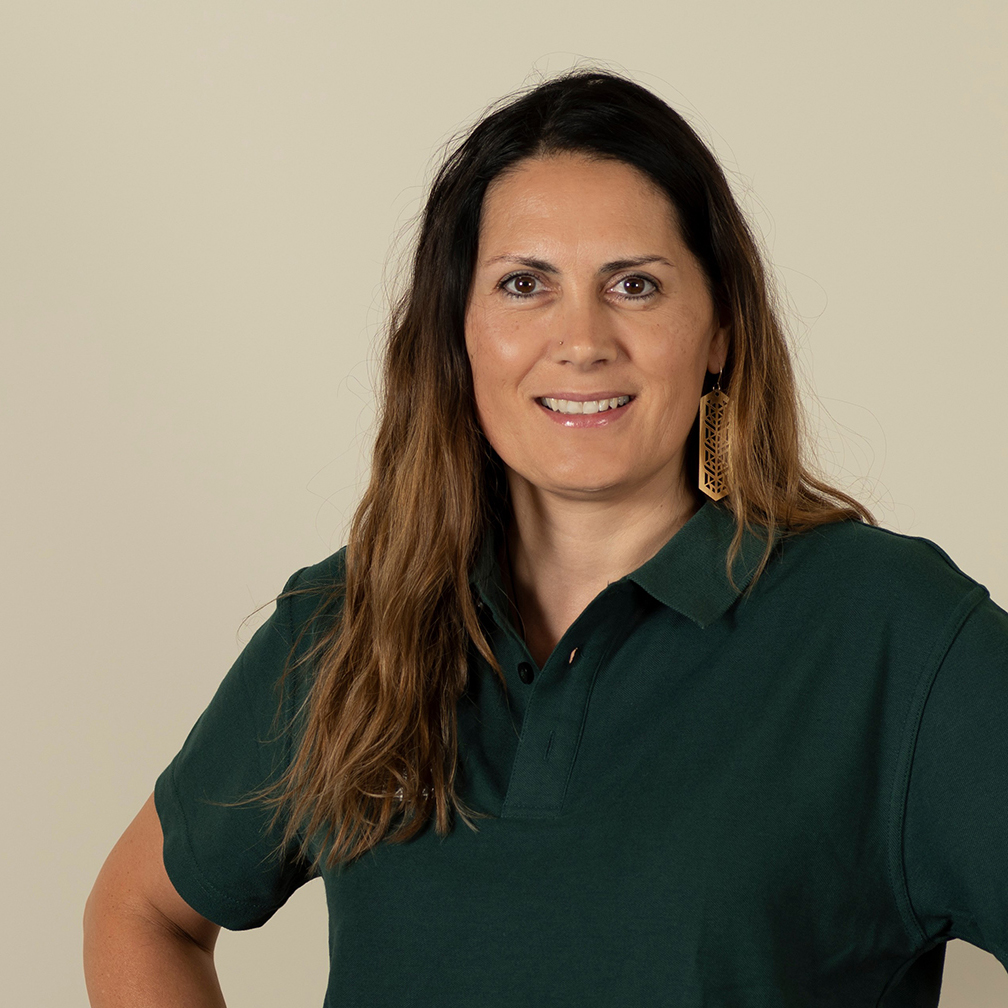 Kerry Burke
KAIWHAKAHAERE NGĀHEREHERE TAUTOKO – FORESTRY SUPPORT MANAGER
Kerry has over 20 years' experience providing managerial support within various sectors including water management, education, central and local government, and providing virtual assistance to Māori Trusts and Professional Directors. At Tāmata Hauhā Kerry provides our business and operational support, also assisting behind the scenes with our office management.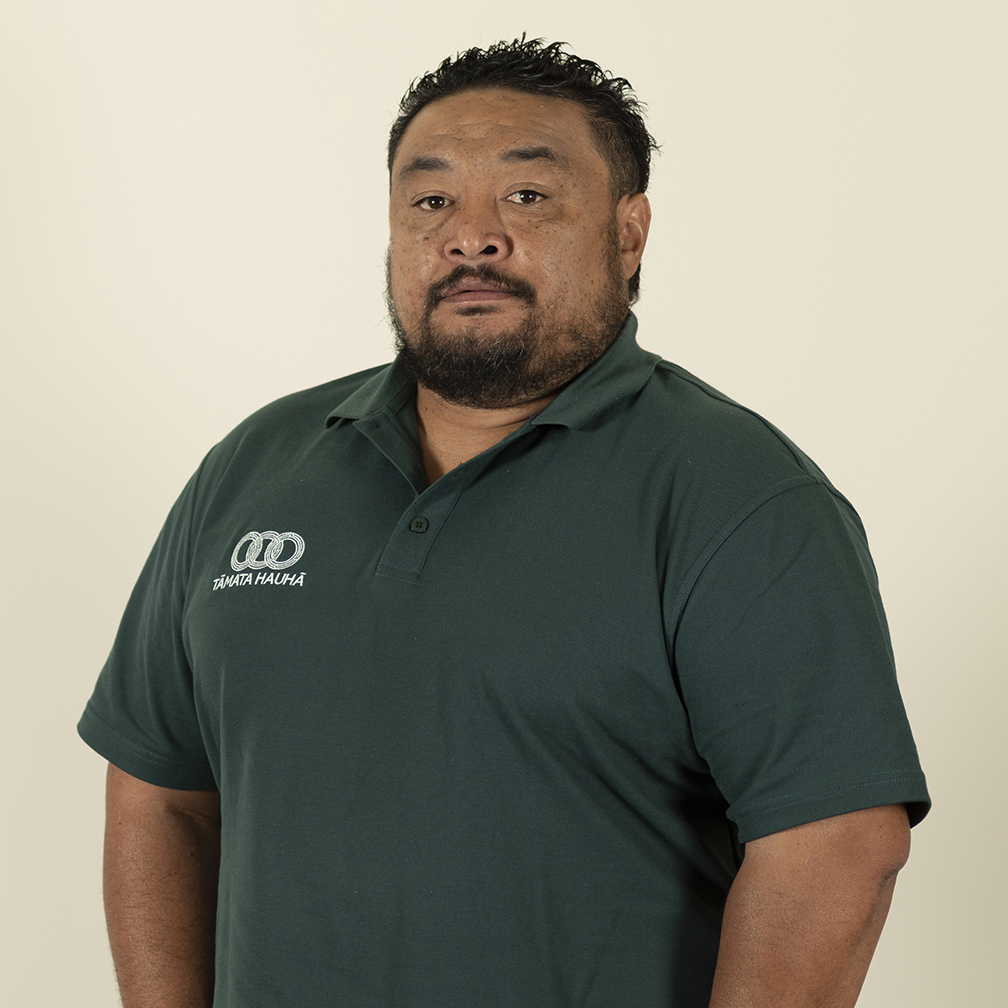 Lequan Meihana
KAITOHUTOHU-Ā-ROHE – REGIONAL ADVISOR TE TAIHAUĀURU | TIKANGA ADVISORY
Lequan has an extensive background in journalism and communications, with over 20-years' experience in the Māori media industry. Lequan has a strong understanding of Te Tiriti o Waitangi, Te Reo Māori me ōna tikanga and working with whānau, hapū and iwi. Lequan holds a Degree in Mātauranga Māori and Literary Performing Arts, and a Diploma in Rongoā Māori.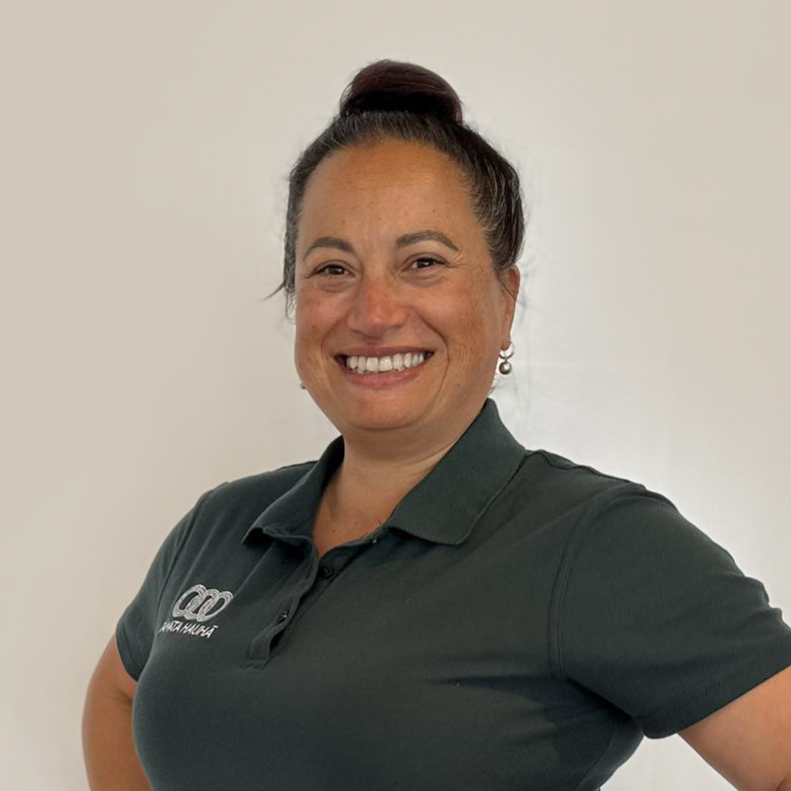 Cherie Tirikatane-Le Cheminant
KAITOHUTOHU-Ā-ROHE – REGIONAL ADVISOR SOUTH ISLAND
Cherie Tirikatane-Le Cheminant (Ngāi Tahu – Ngāi Tūāhuriri) is a passionate advocate for self-determination, economic growth, and environmental sustainability. She channels this passion into a multitude of projects that she leads and advises, all geared towards community empowerment and sustainable development. Cherie possesses exceptional skills in governance, stakeholder negotiations, and mentoring. These strengths are paired with her dedication to fostering a collective approach in driving projects from conception to reality. Cherie's current mahi is focused on supporting landowners in Te Waipounamu through investment and carbon specialists Tāmata Hauhā.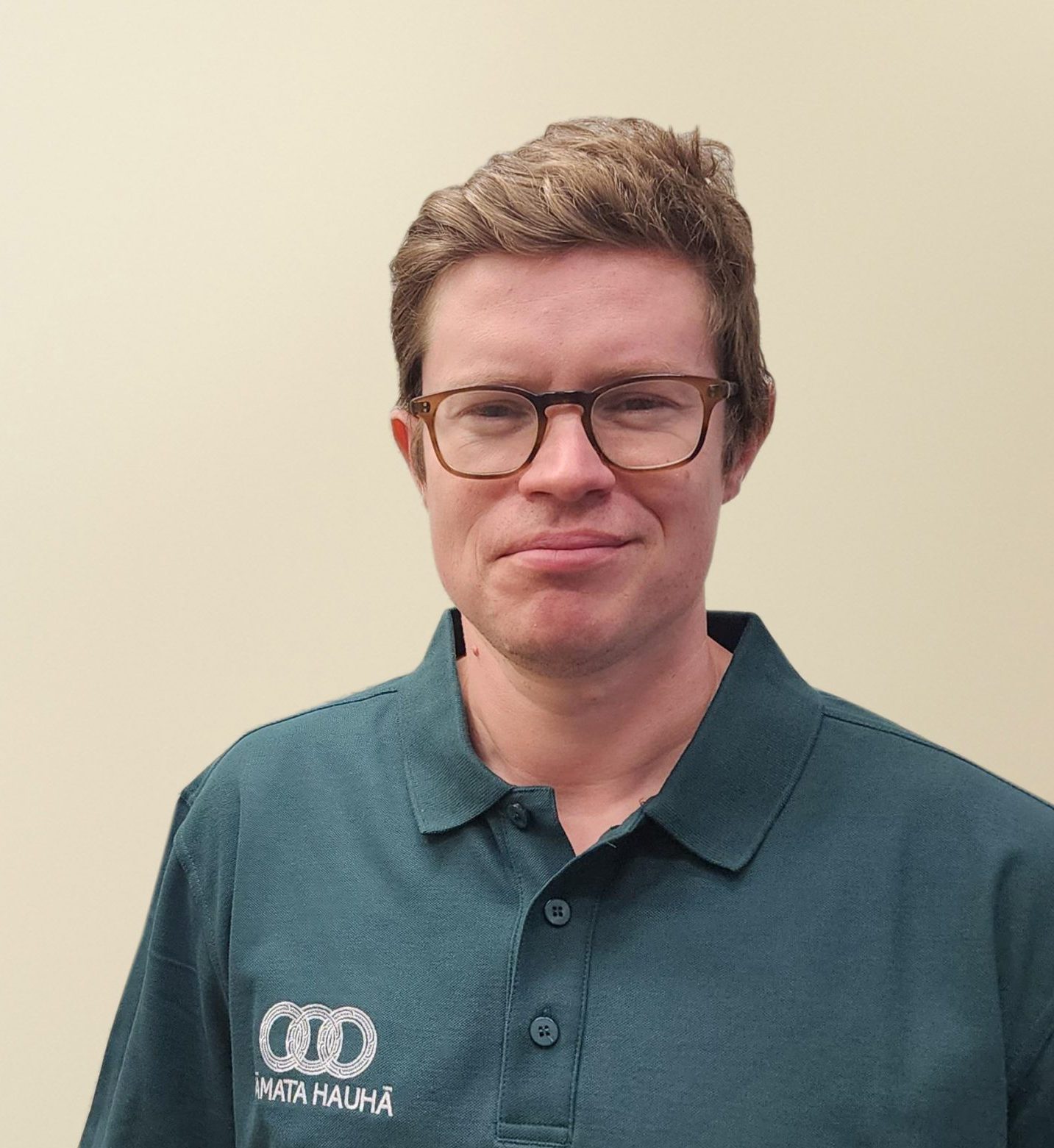 Tim Booth
KAIHAUTŪ RANGAHAU – RESEARCH PROGRAMME ADVISOR
Born and raised in Whanganui, Tim has worked as an academic in New Zealand and North American research institutions. He specializes in social and cultural aspects of environmental management, has a strong interest in Te Taiao and Mātauranga Māori, and is dedicated to enabling innovative best land use practices in Aotearoa. He also brings a wealth of experience working in the public sector implementing central government Treaty settlement obligations in environmental conservation.
Cody Hemi
KAIĀRAHI NGĀHEREHERE – FORESTRY FOREMAN
Cody has gained experience over several years of leading his own forestry team in his past employment and has years of mentorship under Haki Herewini as a forestry worker. Cody brings a caring nature to the team and always leads by example while setting a high standard.